Nova Scotia School of KungFu & TaiChi
Class Schedule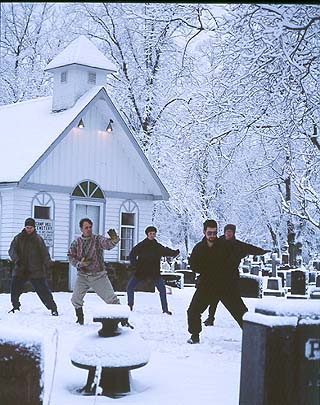 "Neither rain nor snow deters avid outdoor practioners."
Weekend practice:
Saturday
and
Sunday
, 10:00 AM to 12:00 PM
"An evening of Push-hands"
:
Monday
, 5:30 PM to 7:00 PM
Throughout
weekdays
: with flexible time set for
individual
training
sessions or
private
lessons... either outdoors or indoors.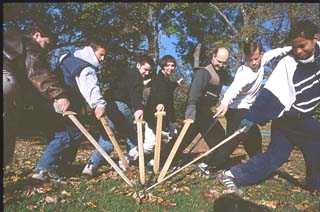 Images captured by Mr. Yau-Sun Tong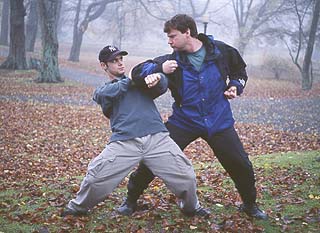 Mister Tong's students practice during outdoor class
Sifu Tong is available & known for his effective private lessons, tailored specially for those hard-working students (or with special needs) with a keen interest in Taiji theory and practice, for real advancement.
---